One more xmas present down, lots more to go. I everntually got The Boy's INTG tshirt done.
Pics aren't great :(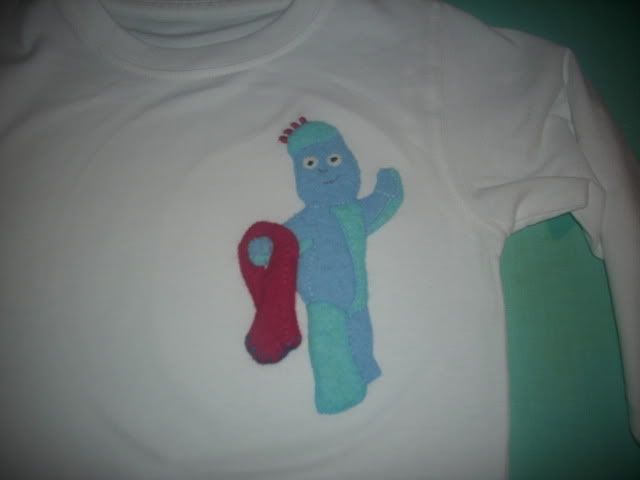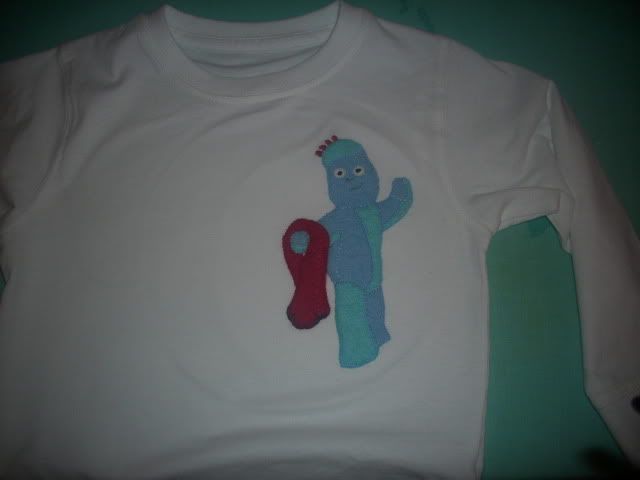 I stared at him for ages when I thought he was done, for some reason he just didn't look like Iggle Piggle. It was only when The Blokey pointed out that I'd forgotten his hair. How on earth can I forget that when I see it every day LOL, and The Blokey, who hardly ever sees it, could realise. I obviously don't pay attention to cbeebies, can you blame me?